new!! Hedgehog Valley News
Visit our blog to see what's up at Hedgehog Valley
Articles on basic care and considerations for new or prospective owners.
Articles about health, nutrition, and veterinary care.
Articles and pictures about hedgehog breeding, growth, and development.
Articles for people who already own a hedgehog or want to know more than just the basics.
Learn more about hedgehog colors!
Wondering where to buy a hedgehog? Start here!
Where to purchase hedgehog supplies and collectibles.
Meet the hedgehogs of Hedgehog Valley!
Meet the other critters that call or have called Hedgehog Valley their home!
Welcome to Hedgehog Valley!
Adding happiness, one hedgehog at a time!
We are USDA licensed and have been raising quality African Pygmy Hedgehogs since 1995! We have dedicated our program to learning from, teaching about, and improving the quality of our hedgehogs. We have focused on health and temperament in our breeding program. We have seen huge improvement in both overall friendliness and longevity in our herd!!
When you buy a hedgehog from Hedgehog Valley, your hedgehog is backed by the more than 20 years of hands on experience that Tig has in hedgehog husbandry that she will put to work for you. We are happy to answer questions before and after you purchase your hedgehog.
Our hedgehogs are raised in our large family with both dogs and cats. They have enjoyed being handled and are used to normal household sounds, which is very helpful if you have kids and pets! We are excited to share our love for hedgehogs with you!
Our hedgehogs have had the honor of being featured around the country in zoos and educational programs like the Memphis Zoo, Boston Museum of Science, Red River Zoo, Phoenix Zoo, Wonders of Wildlife National Wildlife Museum, Grant's Farm, and the Rolling Hills Zoo.
We are passionate about our hedgehogs and we hope that the information in our pages will help spark your enthusiasm, too! If you've done your research and you're ready to add a hedgehog to your family, please click here to see our available babies!
******
Purchase the Hedgehog Primer
for expert advice on hedgehog care.

***
Antigone Means
Iola, KS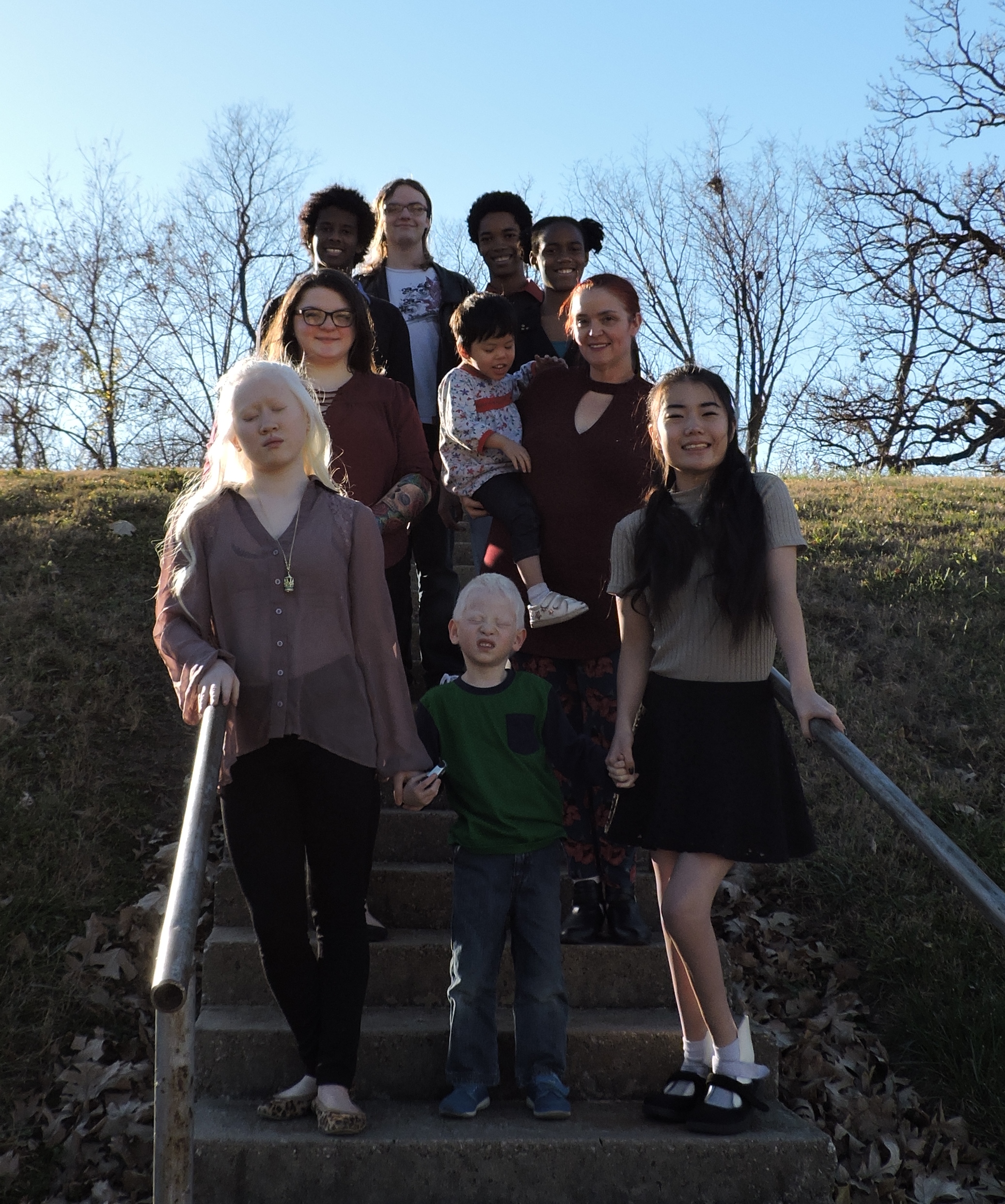 My name is Antigone (Tig) Means, and my family (kids Seph, Binni, Zury, Trevelle, Jiejie, Ta'Kaya, Rain, Eryx, and Phoenix) and I are the humans behind Hedgehog Valley. We have participated in the hedgehog community in a variety of ways over the years, including educational programs, classroom visits, pet expos, and hedgehog shows. Welcome to Hedgehog Valley!

All information on this web site is copyright of Hedgehog Valley. You may view/print the web pages for your personal use. You may also provide a link to these pages without prior approval. No one is allowed to re-post the information from Hedgehog Valley Web Site, including pictures, to any other web site, without the approval of Hedgehog Valley. Copyright 2007
Visitors since 11/08/2018:
laptop review
This page last updated by Tig on 12/22/18